Hooray, the steering shaft is back.
many thanks to Martin Lilwall and his mate Reg who converted this
Into this and cut the bracket.
I can get on and work out how the steering box and column will work.
Assembled it today and it fits.  Sort of.  The shaft fits fine but it sticks into the cab too much.  I was expecting this from other installs so will now be sourcing a 2″ body lift kit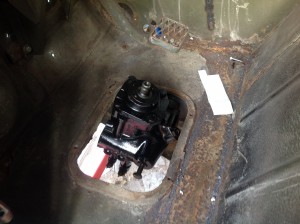 Temp 2″ lift.  Thanks to some 2×4 I had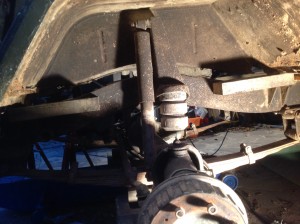 now thats better.  might add another 0.5″ but will wait to see how the steering colum looks.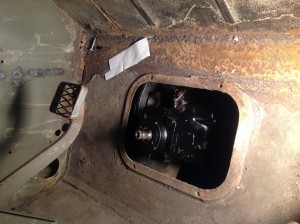 I could really do with a pic of an original steering box to drop arm connection showing how far the steering box sticks out the clamp.  Anyone help?
Made some spacers from a 50mm Nylon 6 rod and  created my own kit.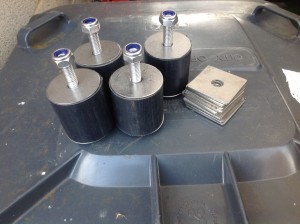 Then popped them on,  perfect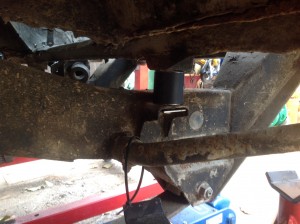 Finished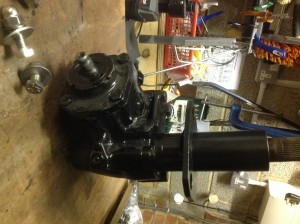 (4366)
Likes

(

1

)
Dislikes

(

0

)