I want to remove the switches for lights etc from the dashboard so have bought a modern steering column with stalk switches.  Now got to fit it.
brand new seats go in and the column lined up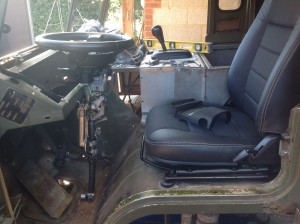 then made brackets for the column – might need to support the brackets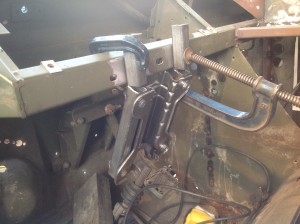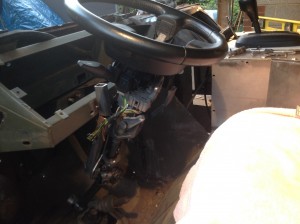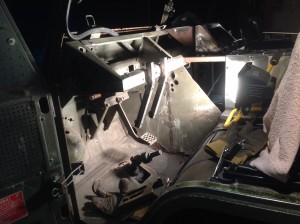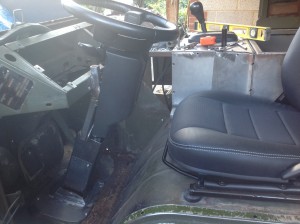 Had to make a new floor access too match the column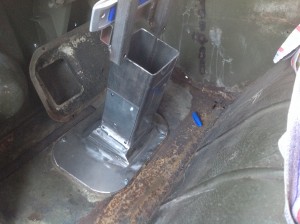 Decided that the bracket needed attaching to the floor plate, should give the column strength.  But it needs to be removable.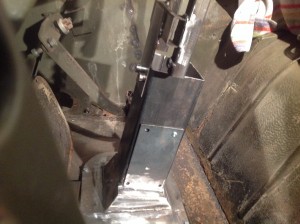 Column now has some 3mm plate overlapping the tunnel.  2 m10 bolts tapped into the tunnel.  no wobble at all now.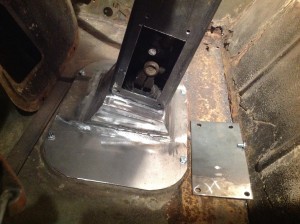 next to find a way to join the steering column to the steering box.  I found a g wagon steering shaft.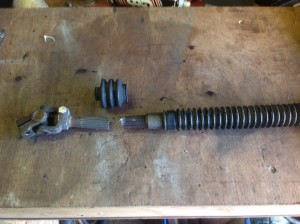 a quick cut and polish and the uj is off.
cut the uj  of the steering column and some slits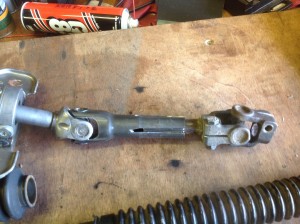 just needs welding up now.  shame the welder has packed up.  It's still under warranty though so has gone back to the supplier.
(1507)
Likes

(

1

)
Dislikes

(

0

)